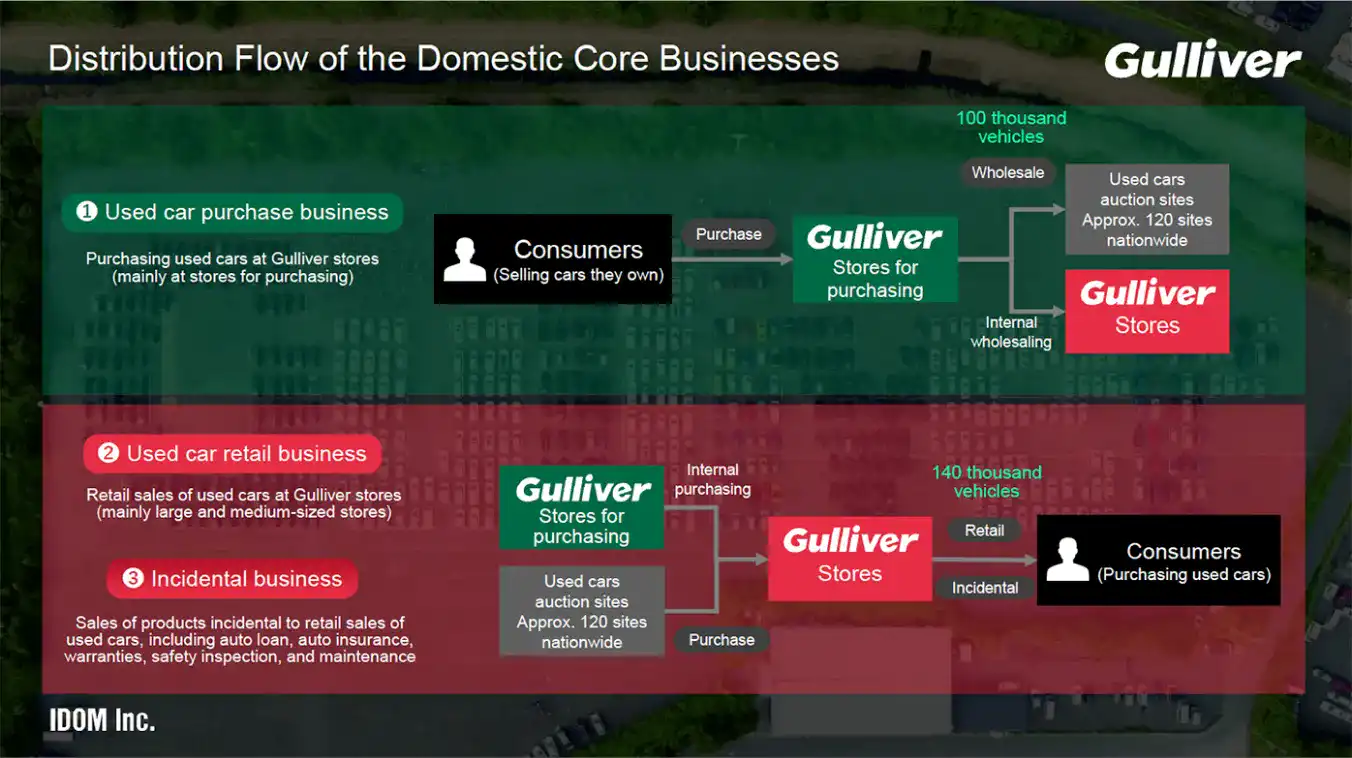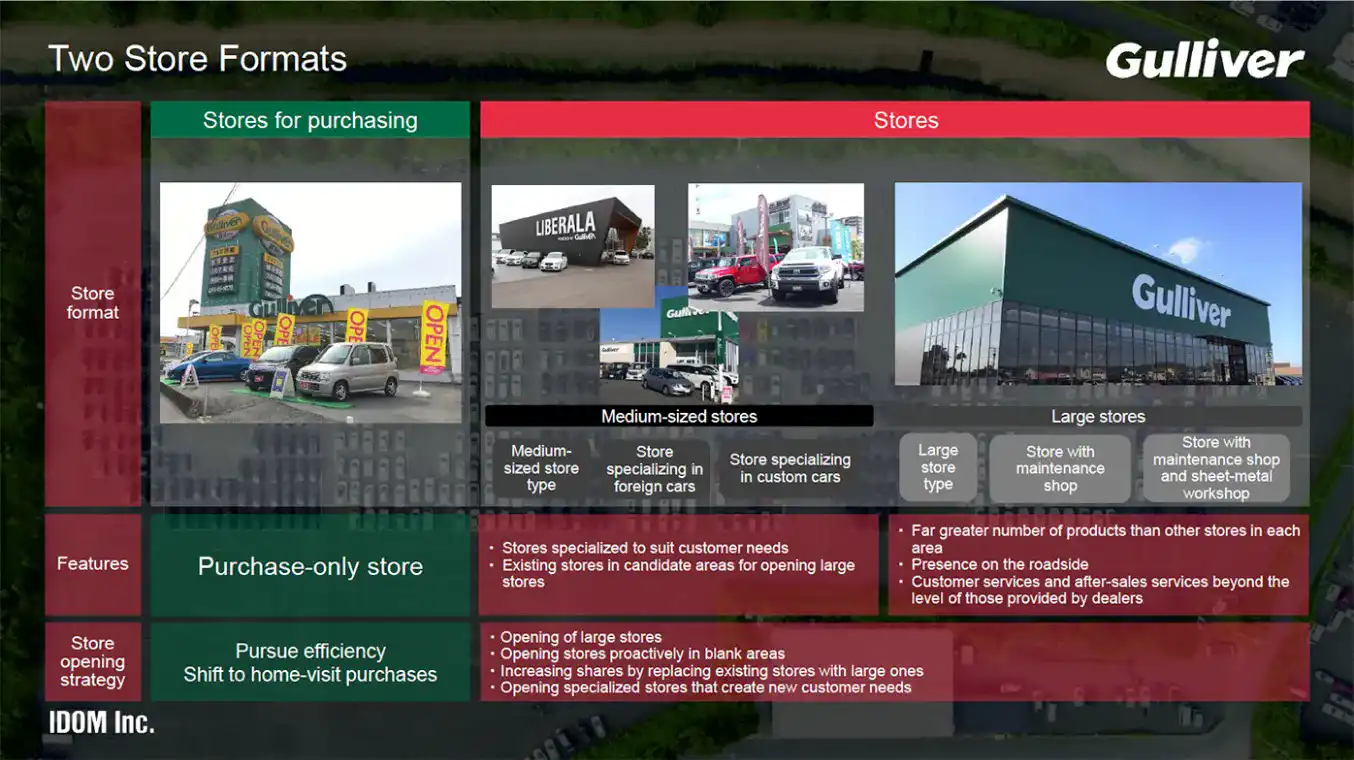 ① Purchase business : Purchase used cars at Gulliver stores (mainly stores for purchase) to wholesale them at used car auctions or internally sell them to Gulliver's dealers.
② Retail business : Purchase used cars from Gulliver stores (mainly stores for purchase) or at used car auctions to retail the used cars to consumers.
③ Incidental business : Sales of products incidental to retail sales of used cars, including auto loan, auto insurance, warranties, safety inspection, and maintenance.
Based on the purchase business, the bedrock of our operations since our founding, the continued expansion of the retail business including the opening of large stores is regarded as the core of our Medium-term Business Plan. In terms of digital technologies, 20 years ago we introduced Dolphinet (an image-based selling system enabling customers to view images of purchased vehicles at our stores around the country). A willingness to introduce innovative digital technologies has been rooted in the company's culture since its founding.
Going forward, we will promote digital transformation leveraging the enormous amount of original data that we have in our individual business models for purposes such as streamlining the purchase business and expanding the retail business.